More useful, empathetic
in-house journal
on
XBOARD
XBOARD is a cloud content management system that specializes in promoting internal communication.

Creating entries focused on employees connection to enhance their engagement and categorizing knowledge appropriately, realize reachable content distribution.
Basic flow of XBOARD
CREATE
Create entries easily with an intuitive interface. Features automated support for PC and smartphone (iPhone, Android). Creating content focused on an individual employee is possible by linking related users to each entry.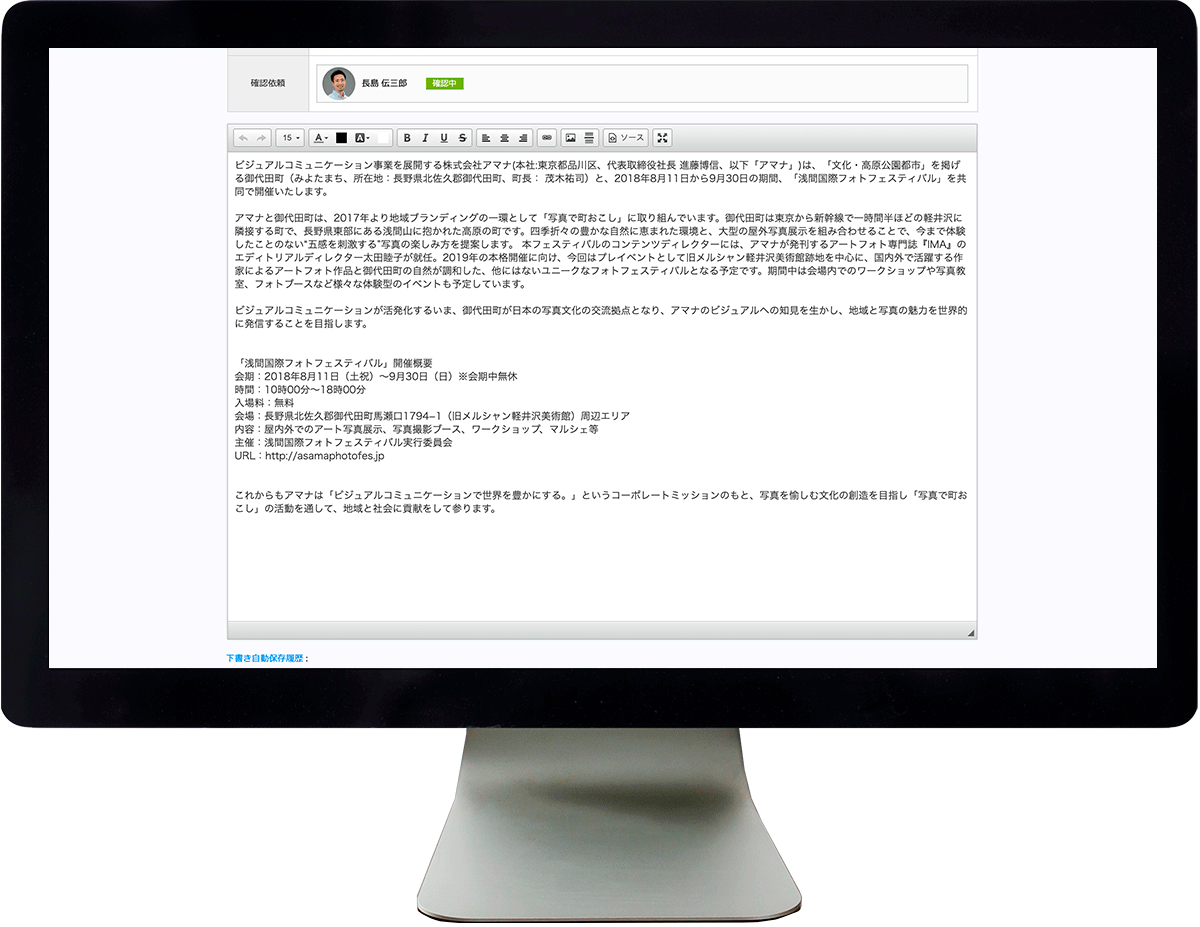 PUBLISH
Share the company vision and hidden passions of employees. Generate more compelling content by visualizing connections between employees. Empathy strengthens employee engagement, enhances organizational power, and invigorates internal communications.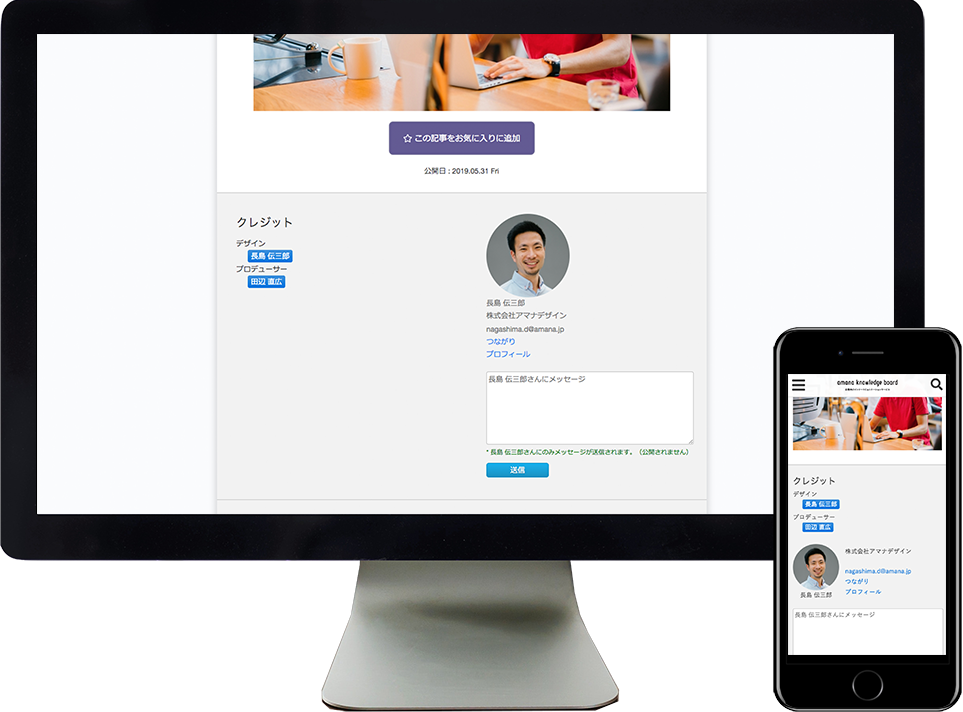 NOTIFY
Notify users that an entry has been published with an email newsletter. Also provides effectiveness measurement functions of click-rate and other indicators. Solve problems such as sluggish growth and declining page views with push notifications.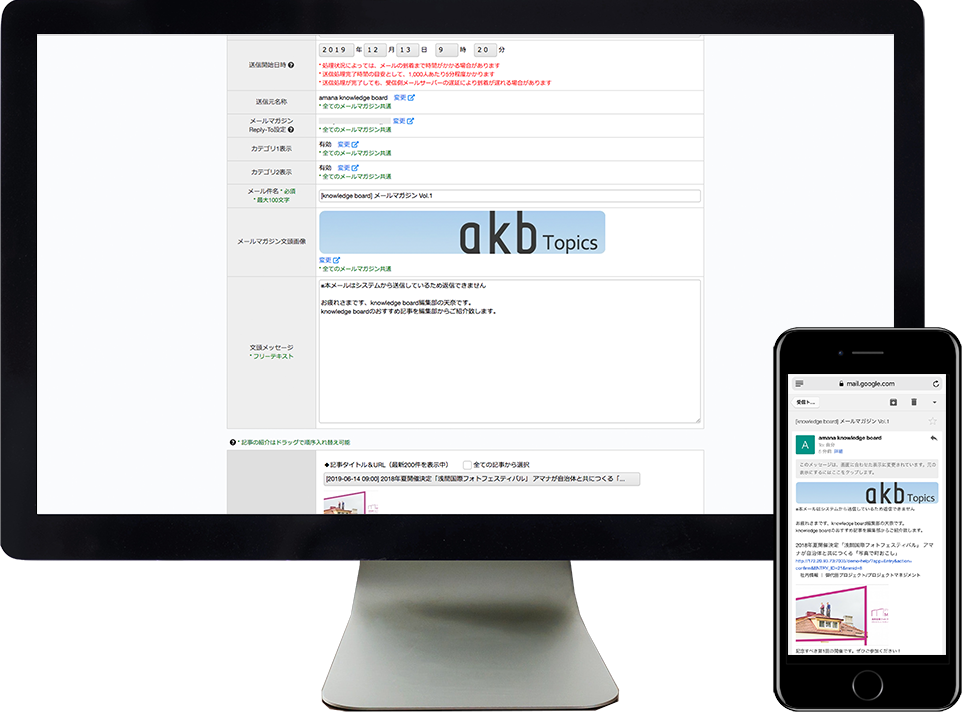 ANALYZE
Conduct an analysis of your website using an abundance of data from more than 17 different indicators to measure long-term effectiveness and formulate policies. Log data is collected for each user, and the export to CSV function enables the use of your data elsewhere.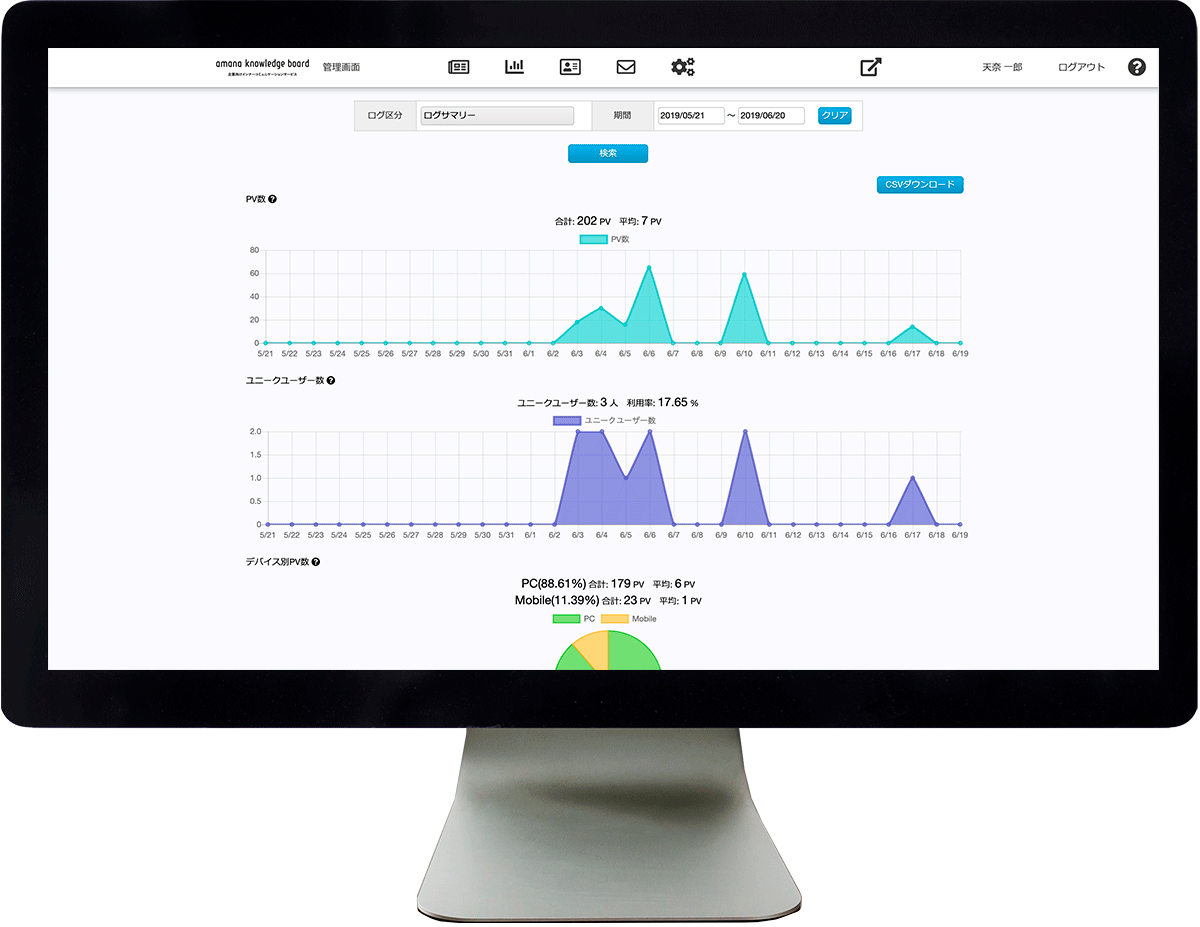 Functions
Word-like Editor
Intuitive operation with drag-and-drop. Full support of any file format including videos and PDF/Office files.
Email Newsletter
Easily create email newsletters by selecting from the drop-down list. Scheduling the date and time of emails and measuring their performance is also possible.
Log Management
You can trace user activity for each entry.
Read-Through Rate Measurement
Measuring how far users have read the entry.
Schedule Management
Displayed in calendar format, you can see through coming publishing planning.
Custom Category
Tagging and categorizing entry posts make it more accessible to proper information.
Pick Up
Enable this to display recommended entries at the top of top-page.
Get Approval in Advance
It's a good idea to request feedback to people who appear in before publishing.
Relationship Map (Connections)
XBOARD visualizes the business relationship of employees. It may help you to spread your connections and increase your business chance.
Security
XBOARD allows you to use the site safely with IP filtering/Login authentications.
User Management
Support CSV export/import. Setting portrait and profile of employees helps smooth communications in office.
Information
You can post information at the top of the top-page. This function is useful as a tool of companywide announcement.
Ranking
Show top entry in a ranking format. This function is useful for offering common topics among employees.
QR Code
Generate QR Codes automatically. Make use of it on digital signage and print in-house magazines.
Language
We can support Japanese, English, and Chinese. Each article and custom settings are also supported for the added language.
For more extensive services
XBOARD API/Entrusted Development
In order to link to other systems, you can use paid API services.
Signage
Integrating into the Enplug services, you can use digital signage with flat-panel displays and projectors.
Single Sign-On
In addition to seamless login authentication that does not display the login screen, you can use single sign-on settings that combine multiple login methods.
Content Creation Team
We can introduce a creative team that has expert knowledge, such as directors, writers, photographers if needed.
Pricing and Plans
Basic Price Structure
We estimate pricing based on numbers of accounts. For more details, please contact us with the inquiry form below. We will get back to you shortly.
Inquiry
Options
Using XBOARD API
Enabling Single Sign-On
Entrusted Development
Content Creation Team from amana Inc.
Steps to get Started
Inquiry
Feel free to contact us with inquiry form below.
Plan Introduction
We will suggest an appropriate subscription plan that meets your demands. If requested, we can prepare a free demo site.
Contract
Please progress with the contract procedures.
Launch the Site
Setup your site, and get started.